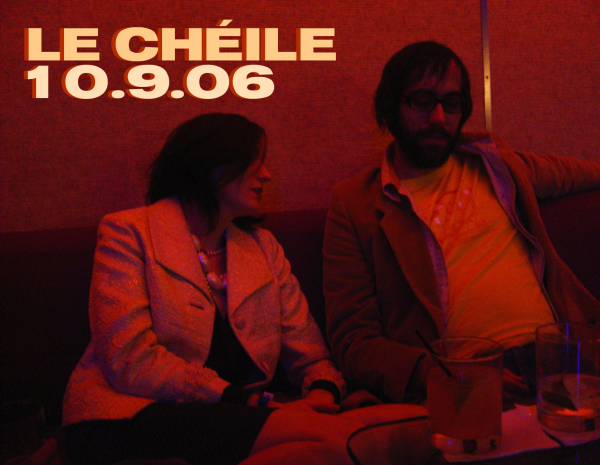 Here's some details about our wedding. First off, if you have any questions, mail us at:
Catherine Dempsey: catherinedempsey at gmail.com
Justin Mason: jm at jmason.org
It's planned for September 10th 2006; the ceremony will be at 4pm in Markree Castle, Collooney, Co. Sligo, with drinks and dancing to follow.
Update: you're too late! it was great! Thanks to everyone who came along and made it so much fun!
DIRECTIONS TO THE CASTLE
http://www.markreecastle.ie/Location.asp
Markree Castle is located just outside the village of Collooney, Co. Sligo.
DRIVING FROM DUBLIN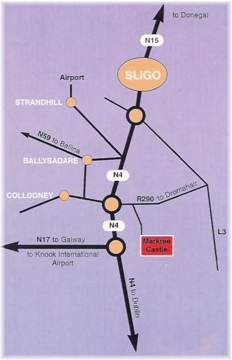 From Dublin: Take the N4 toward Sligo. At Collooney (which is approximately 8 miles south of Sligo town), take the 3rd exit at the roundabout. You will see a cemetery on the left hand side after exiting. We are just 1/4 of a mile further up on the right hand side.
If you're driving from Dublin, the road is very good; it should take only 2 and a half hours.
Distance from Dublin: 125 miles
Distance From Belfast: 126 miles
Distance From Shannon: 130 miles
Distance From Galway: 80 miles
BY TRAIN
The nearest train station is Collooney, which is on the Dublin to Sligo line: http://www.iarnrodeireann.ie/
The hotel is 2 miles from the train station.
BY BUS
The Bus Eireann Dublin to Sligo service stops in Collooney.
BY AIR
The nearest airport is Sligo Airport -- http://www.sligoairport.com/ . It is about 10 miles from Markree Castle.
Knock Airport is the nearest international airport, at 44 km away, but it's probably easier to fly into Dublin and get a connecting flight, or drive.
WHERE TO STAY
Space at the castle is limited, so we've assigned rooms to as many people as we can. There are several other options nearby.
The Sligo Park Hotel is the nearest major hotel, about 10 minutes drive away. We will organise transport to/from this hotel. Tel: +353 71 9190400 / 071 9190400.
Hotels further afield:
B&B's in Collooney:
See also http://www.ireland.ie/ for more accommodation requirements.
Markree Castle's phone number is: +353-71-9167800
WEDDING LIST
If you want to buy us a gift, and don't have something already in mind, here's what to do.
We were going to have an online wedding list, but unfortunately we've had to abandon that; the various shops don't have their catalogues online. So instead, if you want, gift vouchers would be greatly appreciated!
Here are some shops (and websites) for which we'd be very happy to receive vouchers as gifts:
Jervis St. Centre vouchers (they don't sell these online)
Blanchardstown Shopping Centre vouchers (ditto)
Please make vouchers out to:
Catherine Dempsey and Justin Mason
3 Kirwan St. Cottages
Stoneybatter
Dublin 7
Ireland

If you are thinking of buying a gift, we're not the biggest fans of crystal or china. Thanks!