Urban Dead HUD
This is a Greasemonkey user script which extends the user interface of Urban Dead, adding some nifty new features.
Features:
an on-page long-distance map of the surrounding squares

keyboard accelerator access keys for the action buttons and your inventory

track distance to "important" locations

sorted inventory table, inspired by Ikko's IkkoUrbanDeadItemSorter user script
Installation:
To install, you need Greasemonkey: http://greasemonkey.mozdev.org/ Then restart Firefox and visit this page.
Under Tools, there will be a new menu item to "Install User Script". Accept the default configuration and install.
To uninstall, go to "Tools"/"Manage User Scripts", select "Urban Dead HUD", and click "Uninstall".
Current version: 0.5, Nov 13 2005
Screenshots:
Access Keys: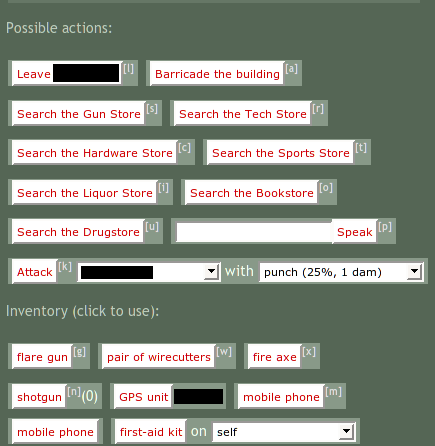 Distance Tracker: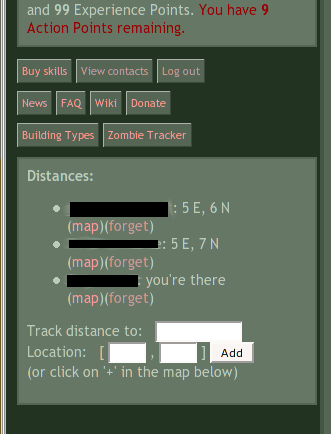 Long-Distance Map:
Sorted Inventory: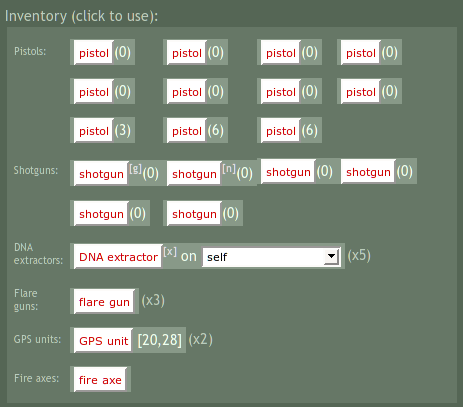 License:
Copyright (c) 2005, Justin Mason; Released under the GPL license.